Coming out can be the cause of a lot of internal and external conflict for LGBTQ+ people. This Pride Month we share a few coming out stories to create awareness and support for LGBTQ+ youth to know that they are not alone. Part I is written by 'S' who speaks of how coming out happens completely on your own time; there is no rush.

Where does one start? Especially when you haven't come out to everyone closest to you. Especially when you haven't come out to everyone that you love and who claims to love you no matter what.

In Love, Simon he says, "It doesn't seem fair that only gay people have to come out. Why is straight the default?" but just like Simon, I am using this excuse not to come out yet. I admire those who are open about their sexuality and I aspire to open up about mine one day, but that day is just not today.


I am grateful that I got to open up to some of my closest friends because honestly, I do not know what I would have done without them. No matter what our sexuality, we all seek acceptance and possibly, this may be one of the reasons we're scared to open up to everyone around us. Maybe this is one of the reasons why I am afraid to open up to my family and tell them that I am bisexual. Gosh, I can't tell you the number of opportunities that presented themselves to come out but I know that one day I'll be able to open up to my family when the time is right.

To anyone reading this, your coming out is completely on your own terms regarding how it will be done and who will know. If you want the whole world to know or just two people, there is no problem with that provided that you are happy. Your happiness is important and that's all that should matter. If people who you thought would, can't accept you for who you truly are - they do not deserve you.


​Live life to your fullest.

Love,
S.
Powered by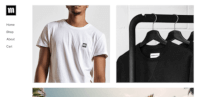 Create your own unique website with customizable templates.