Coming out doesn't always have a easy path. It can be messy and uncomfortable and scary. Venetia lets us in on her own coming out story as lesbian.

Coming out can be the cause of a lot of internal and external conflict for LGBTQ+ people. This Pride Month we share a few coming out stories to create awareness and support for LGBTQ+ youth to know that they are not alone. Part I is written by 'S' who speaks of how coming out happens completely on your own time; there is no rush.

I have taken an incredibly long break from blogging; possibly the longest break to date since I started my blog. Looking back, I think I needed a break from writing to get some head space and really embrace the new journey that I was about to embark on.

Powered by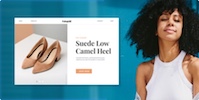 Create your own unique website with customizable templates.