​There has been a mixture of good and bad reviews about the Justin Bieber's second concert in Cape Town. Some described the experience as the "best night of my life" while others felt that they did not get their money's worth. However, I am going to share my personal experience at the

Purpose Tour.

​​

When I typed out this post initially, I explained how I, along with a lovely group of Belieber friends, 'camped' outside the stadium - some girls were holding their spot in line since 12am. I was also going to talk about how most of us hadn't slept properly and about the overwhelming experience of being amongst an actual stampede when the security tried to let us into the stadium. But I decided not to because this post was slowly turning into a thesis.

​I will start my story with the opening act(s) – Sketchy Bongo and his Wolfpack. The performance was awesome and it really got the crowd going. The heavy, electronic beats had everyone dancing and moving. Members of the Wolfpack, such as Kyle Deustch and Kaizen Cruz, engaged with the crowd which made people go crazy. Overall, the opening act(s) were good and fulfilled their purpose

(wink).

At 9pm, the lights were killed. The stadium went pitch black. Video footage of the man of the moment appeared on the big screens. It was happening.

Justin kicked off the show by singing

Mark My Words

as he rose from a platform on the main stage. The set list comprised of 21 songs including his latest hits like

Cold Water

(which was played acoustically),

Let Me love You

,

What Do You Mean

and

Sorry

. It's not a Justin Bieber concert without songs like

Baby

and

Boyfriend which were also performed.

​​I thoroughly enjoyed every moment of the concert. Some people complained about there being no costume changes but I honestly didn't care. I bought my tickets to hear

Justin Bieber

sing

and not to see how many times he could magically appear on stage wearing a different outfit. There were also complaints about so-called 'lip-syncing'. I stood right at the front of the ramp and could hear him sing clearly. What he did do, however, was

sing over the backing track. After all, Bieber is a human being who cannot belt out perfect melodies while doing all sorts of choreography.

​​On the technical side, the show was incredible. When certain dance moves were popped or locked, fireworks and/or smoke would erupt into the air immediately. I was actually amazed at how in sync the technicalities were. You could tell by the logistics that it was an international concert experience.

Justin put on a great performance and emitted a happy aura. His laidback attire reflected the atmosphere of Cape Town. He showed humility more than once when he thanked all the staff for putting on a great show and he thanked his dancers for their hard work.

At the end of the day, Justin Bieber is an artist that knows what he's doing and I feel like people often expect too much from him. His job was to sing and perform which he did. From what I saw, everyone was dancing about and had a really good time. Concerts are there for you to get lost in the music and let loose. For you to put all the grouches about life aside and not care. So in that case, I definitely got my money's worth.
Powered by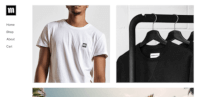 Create your own unique website with customizable templates.