"We have to create. It is the only thing louder than destruction." - Andrea Gibson, 'Yellow Bird'

The existence of poetry has given Man the ability to turn ordinary scenes of life into heavenly images that only your mind can conjure.

My talented friend, Gia, has always had a knack for writing. Recently, she started posting her splendid poetry online for friends to read. Her potential is so great that I just had to collaborate with her.

Mild Brown will feature monthly original poetry from Gia Fynn right here in the Literature tab!

Her poems speak of love and lust in such a grasping fashion. Here is an appetiser of what to expect from her work:

Untitled


Your soul is a stranger
I'm aware of the danger when
Our knees touch
And your fingertips brush
My expecting lips

I'm immune to the warning in my brain
When you kiss me then call me "insane".
I let you say these things because
You smashed my thought train
Because your soul is a stranger.

You touch me repeatedly,
You know every weak spot
But our souls are yet to meet
And my heart forgot how to beat.

Your soul is a stranger and it's been a while since I met anyone new because of you, so introduce us already.

I need to touch your soul, I'm ready.


First Love

I was lost when he kissed me with his eyes closed and when he held my hands in our time together. When we were alone in his dimly lit room, he'd play songs he liked and asked my opinion and changed whichever I hated. He would put his right palm below my left breast to feel my heart, how it beat when his voice manipulated the air that entered my lips, just as he leaned in to mark them with a kiss and I waited for him to find me. He drew patterns on my brown skin and called them "imaginary tattoos" and the question of whether he could save me was in the morning air. He placed me on the window ledge of a twelve storey building and told me to fall for him, and I did.
Powered by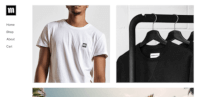 Create your own unique website with customizable templates.