This past week was insanely busy for me and it's only going to get busier and more exciting from here on out but, I love it! Christmas bells are faintly ringing, Mariah Carey's infamous holiday music is on full blast and it's time for family reunions. A great way to spend some family time is by checking out Canal Walk's Space Station running from 7 December to 4 January

My family and I were fortunate enough to attend the VIP launch of the Space Station on Wednesday. It was the first 'business' event I went to with my family (business as in blogging business) and it was a truly awesome experience! Not only did my family have a ball of a time, but they got to experience the blogger side of life for a bit which was fun.
​

The first stop we visited was the Space Maze. I have a younger brother, who has ADHD, so this was the perfect opportunity for him to run about and learn while he's at it. There are fun facts on the walls of the maze to learn about the solar system. As a lover of astrology, my favourite part of the maze was the light-up constellation booth. You press a button and the respective zodiac constellation glows.

The VIP guests were given three vouchers each at the door: one for a galactic snack, one for a spacey drink and one for an out-of-this-world picture to be taken of you. When we went to cash-in our photo vouchers, we bumped into the totally rad - Carl Wastie (radio and TV personality). He was the emcee of the event and checked in to see if we were enjoying ourselves.

After taking some awesome pictures, we headed to the food bar that had a variety of snacks including candy floss, donuts and iced coffee.

Next was the stargazing dome that projected an educational and interactive display about stars and the galaxy. The dome makes you feel as if you are floating among the stars.



We ended our night off by playing Just Dance, where my brother was placed third surprisingly, and shooting aliens with the VR (virtual reality) headset.

The Space Station was epic and I highly recommend you to take your family out to experience all the fun it has to offer. There is so much for children, especially, to do and enjoy. Canal Walk combines excitement and education in their latest exhibit.



Thank you to Canal Walk for inviting my family and I to VIP opening event.



This is not a sponsored post.
Powered by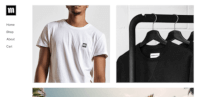 Create your own unique website with customizable templates.

UA-104611549-1