This past week was insanely busy for me and it's only going to get busier and more exciting from here on out but, I love it! Christmas bells are faintly ringing, Mariah Carey's infamous holiday music is on full blast and it's time for family reunions. A great way to spend some family time is by checking out Canal Walk's Space Station running from 7 December to 4 January

"Always do your best. What you plant now, you will harvest later." - Og Mandino

Olivia's New Life

'awarded' the Blogger Recognition Award to Mild Brown and I haven't been able to post about it because when I received it, I was writing my preliminary exams. Then, the week after my exams finished I had to prepare for my Matric Dance/Ball and after that I had finals to write. But, long story short, I finally have time to write about the BRA now - detailing what it is, what it means and revealing the 10 blogs that I 'award' the title to.
Powered by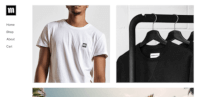 Create your own unique website with customizable templates.

UA-104611549-1